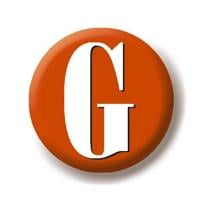 Carl Junction, Pittsburg schools close this week due to illness and staff shortages | News
The Carl Junction and Pittsburgh school districts are the latest to announce closures this week until in-person instruction resumes Monday as COVID-19 and other illnesses continue to plague the region.
The Carl Junction School District closed its buildings Thursday and Friday this week in an effort to focus on community health. The school is expected to resume classes on Monday as buildings are cleaned and disinfected over the next few days. There will be no virtual learning this week, and days will not be made up.
"Our staff have worked tirelessly to prevent this from happening, but we believe closing the school for the remainder of the week is in everyone's interest," the Carl Junction School District announced on its website and its Facebook page.
Superintendent Phil Cook said on Thursday the decision was made after attendance rates and staff availability fell below normal. Attendance rates were around 90% until the end of last week, he said.
While several districts closed last week, schools in Carl Junction remained open as staff and student attendance rates held steady. However, the numbers quickly dropped as the week progressed, according to Cook.
"Our attendance numbers were a bit below normal last week, but they were still holding up," he said. "The numbers were flat in the mid to high 80s all week until Friday, then they dropped to 82%. But the problem was that it kept going down. It didn't rebound.
The number of COVID-19 cases in the district continued to rise. As of Wednesday, there were 35 cases of COVID-19 among students and 19 cases among staff at Carl Junction schools. The week before, there were 19 cases among students and three cases among staff.
"I visited superintendents in other school districts, and pretty much every district that closed last week and came back this week had better numbers," Cook said. "We hope that by closing for a few days we will stop this downward trend in attendance. Of course, there's no way to know, but it can't hurt.
Cook said staff members across the district have gone out of their way to help fill shortages caused by the coronavirus and other winter illnesses. He also hopes the extra downtime will not only benefit those who are sick but also the exhausted administration and staff.
"They sacrificed and filled in where needed," he said. "We had two principals in high school serving lunch on Wednesday because they were down 10 of the 25 cooks in the district. Everyone participated, did their part, but they were stretched to the limit. We just need to give everyone a break and a chance to get healthy, both physically and emotionally.
• Pittsburgh USD 250 announced Thursday afternoon that there will be no school on Friday due to staffing shortages. Students will not be required to participate in learning and activities will continue as planned. The district will also reopen on Monday.
"We were able to keep our doors open from Tuesday to Thursday this week; this was only possible because of our incredible staff working together and with the help of back-ups," the district posted on its Facebook page. "We have reached another point where we are not able to staff our buildings with adequate staff to provide a safe learning environment for students."
• The Joplin School District remains open this week after having to close Jan. 14 due to staffing and substitute shortages. This day will be made up for on May 25.
Superintendent Melinda Moss said in an email to The Globe on Thursday that the district's COVID-19 numbers are "holding up." There were about 11.5% staff absenteeism and 15% student absenteeism across the district on Thursday.
"We are slightly improved today (Thursday)," Moss wrote. "All this week we've been pretty close to last Tuesday's numbers."
She said the district's numbers peaked Jan. 13 when 15% of staff and 17.5% of students were absent. The Joplin School District has not yet had to switch to virtual learning.
"We believe the best and safest place for students who are not sick is in schools engaged in in-person learning," Moss wrote. "I am so proud and grateful to our tirelessly committed staff who have taken on additional roles, given up planning time, doubled and tripled classrooms, driven additional bus routes – whatever it took to try to remain open to our students. They deserve all the recognition.
The district uses two sanitizing agents every night and cleans high-touch areas throughout the school day, according to Moss. The district's COVID-19 plan will be reassessed by the Joplin School Board on Tuesday, she added.
• The Carthage School District also reported stable attendance figures this week at around 88% on Thursday. Classes will take place on Friday.
"We will continue to learn in person for as long as possible with the safety of children, staff and the community in mind," Superintendent Mark Baker said in an email Thursday. "There's no magic number or percentage to determine when it's too much."
Carthage had switched from in-person to virtual learning from Wednesday to Friday last week due to high numbers of COVID-19 cases and quarantines among students and staff.
Maintenance has also spent this week deep cleaning the buildings, and additional cleaning is being done nightly, according to Baker.
He said he advised parents to keep "children home if they are sick or develop COVID-like symptoms. Although not required, I recommend wearing a mask when in contact. close with other people.
• The Neosho School District is reporting stable attendance numbers this week and has no plans to close. It also canceled Wednesday-Friday classes last week when 123 teachers and other staff were absent due to illness.
"It's been a better week for us," Superintendent Jim Cummins wrote in an email to The Globe on Thursday. "Our staff positives went from 46 last Tuesday to 26 yesterday. Our student numbers went from 56 last Tuesday to 124 yesterday. However, our overall student attendance has improved. Last Tuesday we had 704 absent, this Tuesday 666 and today 655. We know that normal winter illnesses also have an impact on our workforce.
Cummins said the district continues to practice the cleaning protocols they have used throughout the pandemic as a strategy against the coronavirus. He also thanked staff and parents for their support.
"We appreciate the parental support we've received and their willingness to work with us to keep our schools open to those who feel good," Cummins said. "We are also grateful to a staff who are committed to continuing to provide an excellent educational environment for our students. Collectively, we have managed to make NSD a success throughout the pandemic. We know that not only educating students, but also keeping them safe and nurturing them is an important function we provide to enable our parents to participate in their vocation.
Globe's efforts to reach school officials in Webb City and Pittsburgh on Thursday were unsuccessful.